Thank Call for a free Information Seminars 6:00-7:00 pm in Mondays
Learning more about me, Dr Fan, the methodology and what I can do to improve your health conditions. Please joint and attend to an acupuncture Information Seminar.
Phone: 804-937-6738
Dr. Yan Fan is a Certified and Licensed of Acupuncture in Richmond Virginia and New York. He is a fourth generation Traditional Chinese Medicine Doctor who graduated from Traditional Chinese Medicine University of GuangXi that a famous school in China in 1980. He has hold a master's Degree of Acupuncture. He has 30 years of experience practicing in Acupuncture and Traditional Chinese Medicine (TCM). He worked in South China of famous hospitals of LiuZhou City of GuangXI province about 15 years. In 1995, he coming to the U.S. than he teaching and works 4 years in College of Traditional Chinese Medicine of New York.
In China, Dr. Fan commonly treated around 30 patients each day, 5 days a week. He has worked with and successfully treated a vast variety of disorders, which include: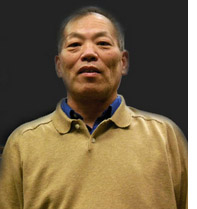 Carpal tunnel syndrome




Shoulder pain




Frozen shoulder

Knee pain




Bulge discs




Arthritis

Depression and Anxiety

Bell's palsy

Erectile dysfunction

Low libido/sex drive

Menstrual cramps/PMS symptoms

Endometriosis

Prostate Enlargement

Stress Incontinence

Hypertension

Heart/Cardiovascular Disorders

Obesity

Raynaud's syndrome

... & more!
Dr. Fan has strong medical genes. He is very interested in and enjoys working with challenging cases. He has a strong faith and confidence in his knowledge and experience. Dr. Fan believes he and acupuncture can be a helpful, natural alternative or complement to your health care regimen. His knowledge and skills may even be able to help you avoid a surgery. Dr. Fan has helped many patients achieved their health goals.
Phone: 804-937-6738
Acupunture Richmond VA
Acupuncture near me